A.D.A.M Supercomputer
Ranked 88th fastest in the world in 2019. We built and assembled our own GPU-based supercomputer to accelerate genomic data processing, rendering, deep learning and artificial intelligence, finance, scientific and engineering simulators; all in one platform.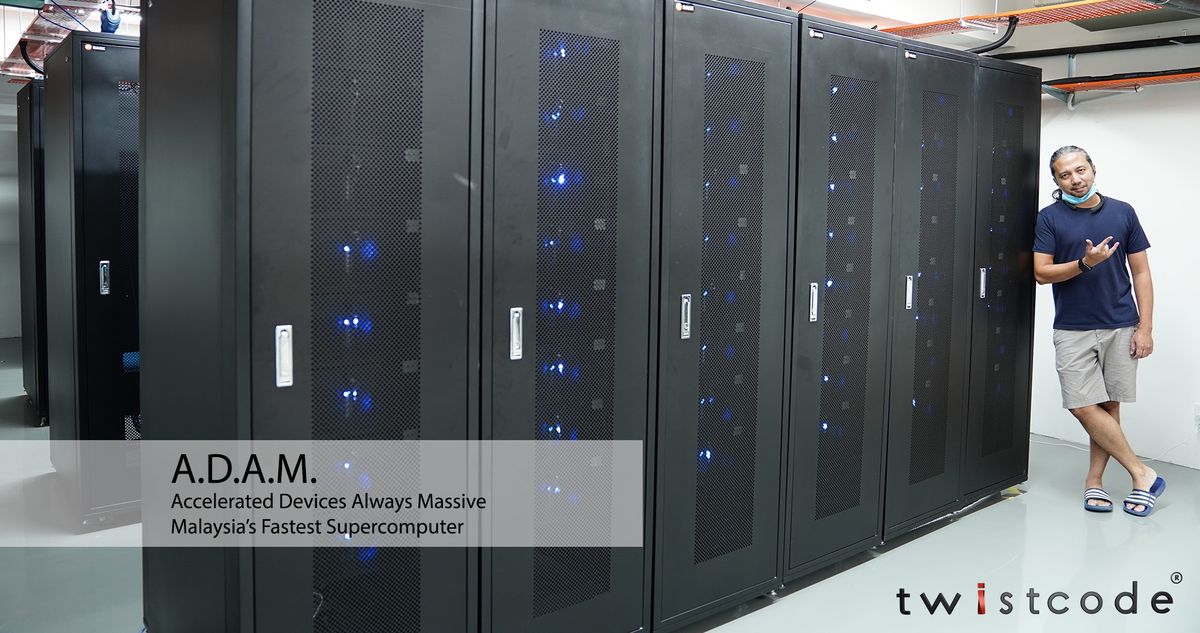 Summary
A.D.A.M (Accelerated Devices Always Massive) is a self assembled computer system designed to accelerate complex simulations and computations. It is built using state-of-the-art hardware components such as NVIDIA GPUs and Intel Skylake-X processors, and boasts a total of 140 nodes. It was ranked 88th in the world for High Performance Conjugate Gradient (HPCG) benchmark in June 2019* (https://www.hpcg-benchmark.org).
24PFLOPS
Half-precision (FP16)
6PFLOPS
Single-precision (FP32)
2PFLOPS
Double-precision (FP64)
Specifications**
Central Processing Unit (CPU)

Intel i9-7940X, 28-cores, 4.2GHz

Graphical Processing Units (GPU)

300 x NVIDIA Titan V




120 x NVIDIA GTX 1080 Ti

NVIDIA CUDA Cores

1,536,000 cores

NVIDIA Tensor Cores

192,000 cores

GPU Memory

4920GB

System Memory

53.76TB

Storage

2400TB NVMe

Networking

Dual 10GbE, 100Gb InfiniBand EDR

Operating System

Ubuntu 20.04 LTS
* Based on 74 nodes available to be benchmarked in June 2019.
** Total specification available as 31 Dec 2020.