High Performance Computing
Ready to use virtualized or bare-metal servers with 100% dedicated hardware and GPUs that provides high performance computing power and reliability.
Benefits
By utilizing GPU-based cloud computing, you can achieve a remarkable boost in performance and substantially minimize the time required for data processing.
GPU-based VM/bare metal server
Use the world's most powerful Volta-based graphic card NVIDIA TITAN V or NVIDIA Quadro GV100 GPUs with direct access to hardware for a better speed and performance in running heavy workload.
Accelerate your workflows
Reduce the time you need to solve problems in the field of deep learning, graphic visualization and high-performance computing from days to hours.
Scalable Computing
Scale computing power as your business needs grow. Instantly increase productivity without the need to purchase additional expensive equipment.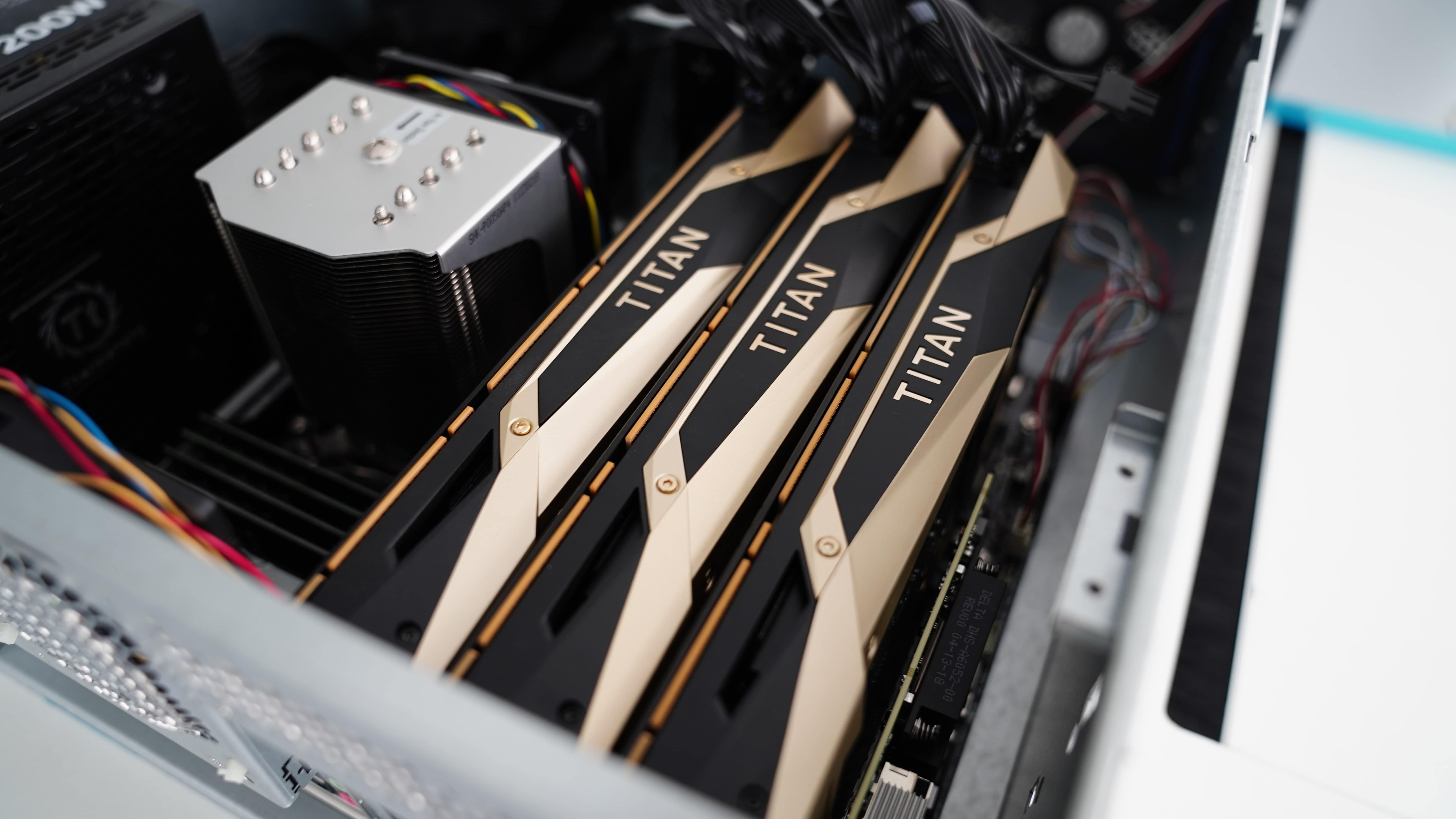 Remote Access
Connect to the server from anywhere on your device's web browser via the terminal application.
SSH
Run command, edit files, interact with your server using SSH protocol directly in your browser. No need for third party SSH client.
Remote Desktop
Need access to graphical tools? Connect via RDP/VNC protocol.
File transfer
Just drag and drop files from your device into the browser to transfer file to the server.
CPU (Virtualized)
RM/Month
8 Cores, 16GB RAM, 250GB SSD

RM920.00

16 Cores, 32GB RAM, 500GB SSD

RM2800.00

24 Cores, 64GB RAM, 1TBGB SSD

RM3600.00
CPU + GPU (Virtualized)
RM/Month
8 Cores, 16GB RAM, 250GB SSD

1 NVIDIA TITAN V 12GB NVRAM

RM4500.00

16 Cores, 32GB RAM, 500GB SSD

2 NVIDIA TITAN V 12GB NVRAM

RM8800.00

24 Cores, 64GB RAM, 1TBGB SSD

3 NVIDIA TITAN V 12GB NVRAM

RM17500.00

8 Cores, 16GB RAM, 250GB SSD

1 NVIDIA QUADRO GV100 32GB NVRAM

RM6300.00

16 Cores, 32GB RAM, 500GB SSD

2 NVIDIA QUADRO GV100 32GB NVRAM

RM11,300.00

24 Cores, 64GB RAM, 1TBGB SSD

3 NVIDIA QUADRO GV100 32GB NVRAM

RM22,200.00
CPU + GPU (Bare Metal)
RM/Month
28 Cores, 64GB RAM, 1TBGB SSD

3 NVIDIA TITAN V 12GB NVRAM

RM18,300.00

28 Cores, 64GB RAM, 1TBGB SSD

3 NVIDIA QUADRO GV100 32GB NVRAM

RM22,200.00
ADD-ON
RM/Month
Preinstall: Tensorflow/Pytorch +RM200.00

Preinstall: Large Language Model(LLM) +RM400.00

ONE-OFF

1 Static Public IP Address

RM500.00
Request More Info